John Peltier
Owner & Instructor
I'm an Air Force veteran and pilot by trade, having flown the F-15E for nearly ten years, including 114 combat missions in Afghanistan. Then in a major life change, I bought a 27-foot sailboat and sailed from North Carolina to the Caribbean over a few years.
My journey as a professional documentary photographer also started on that adventure. These days I'm an accredited Associate Photographer at Photographers Without Borders and have completed photodocumentary projects for countless organizations worldwide. 
I teach in-person photography lessons in between documentary trips, and the continuous demand for lessons led me to start offering online lessons. It has been a joy to make these classes available for everyone. 
Lake Tahoe has been my official home since 1990, where I enjoy backpacking, skiing, snowshoeing, diving, and volunteering on two search & rescue teams.
You may view my photography portfolio here.
Podcast Interviews
Hit the Streets With Valerie Jardin episode 126, Photography with a Purpose.
Focus Points Photography Podcast episode 18, Journeys and Education with John Peltier.
Publications & Projects
Photographers Without Borders
The Washoe Tribe of Nevada and California
Otra Cosa Network (Peru)
X-Suba Sport4Development Uganda
The Good Samaritan Foundation of Haiti
The Giving Lens
Unlocking Silent Histories (Guatemala)
El Fenn Maroc (Morocco)
Truckee Donner Land Trust
Eno River Association
Triangle Land Conservancy
National Pony Express Association
New York Magazine
San Francisco Chronicle
Los Angeles Times
National Geographic Online
London Daily Telegraph
Tahoe Quarterly
Nevada Magazine
Tahoe Daily Tribune
Air Force Magazine
Air Force Times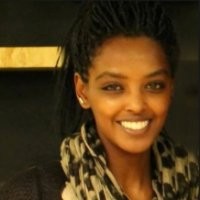 When I'm not assisting John or some of you all, I like traveling, learning languages, and working on creative projects.
I got into remote work around 2014 and remote or mobile learning around 2013. I believe it is the future for education and it will help with accessibility for people around the world. 
Lastly, I enjoy people...pretty much all people.